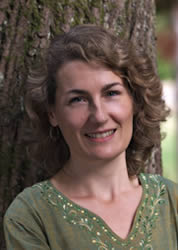 Medicines from the Earth News: Chanchal Cabrera's Biophilia Intensive
Speaker Chanchal Cabrera is a medical herbalist practicing on Vancouver Island, Canada. She lives at Innisfree Farm, a 7-acre botanical reserve and herb farm she and her husband Thierry Vrain created over the last ten years.
Linnea Wardwell spoke with Chanchal last week to find out more about biophilia, the instinctive bond humans have for all other life forms on the planet. It shapes her recent work on the farm, and is also the subject of the intensive workshop on Saturday afternoon at the symposium.
LW: Whenever we have a chance to chat, it seems there are new initiatives in your practice and farm activities. We'd like to find out what's going on recently.
CC: Oh, that is a big question! I am always busy and always dreaming and scheming for the next opportunity to spread the word about herbal medicine.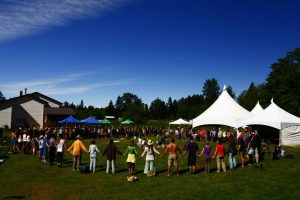 Since my 4 months of training at Kew Gardens in 2013 and 2014, the farm has been listed on the international register of botanic gardens, one of 7 registered gardens in BC. Our specialty is medicine and food plants but we are also offering more and more education as well. We are running workshops, hosting events and teaching classes. Last year the 2nd biennial Vancouver Island Herb Gathering at Innisfree Farm had 270 people attend over 4 days. Next one is June 2017!
On top of that, I am still running the botanical medicine department at the Boucher Institute of Naturopathic Medicine in Vancouver, as well, so plenty to keep me busy.
LW: You've been a practicing medical herbalist since 1987 and were made a Fellow by the National Institute of Medical Herbalists (the United Kingdom's leading professional body representing herbal practitioners) in 2009. What is the main focus of your clinical practice?
Continue reading