January's Featured Recording:
New Discoveries from the Rainforest with Chris Kilham, Medicine Hunter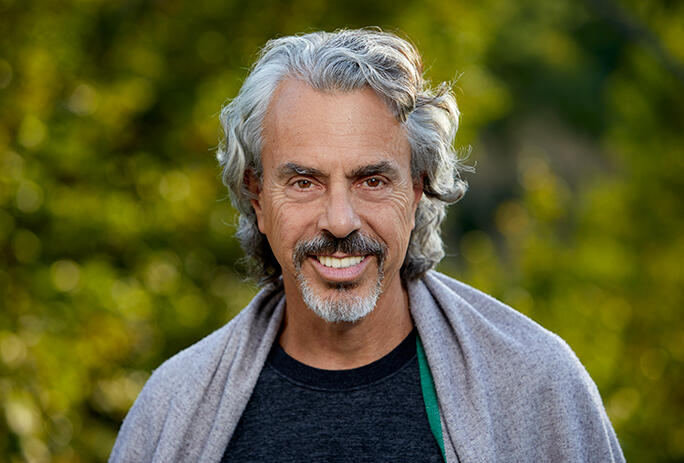 Chris Kilham draws from his years in the Peruvian Amazon studying with curanderos (herbal healers) and shamans (healers who also work to heal the psyche and spirit). After describing the continuing devastation he has observed, he gives hope for saving portions of the rainforest by the cultivation of native foods and medicinals. He describes three of these plants in this presentation.
Dragon's blood (also known as sangre de drago) is the red latex from the croton tree (Croton lecherli) which is excellent for wound healing and enhances new, healthy skin formation. It is also high in antioxidants and is anti-inflammatory and antifungal. The cosmetics industry has been using it recently to add to products that promote collagen formation, and he has been instrumental in establishing sustainable trade between local communities and skin care companies.
Juito (Genipa americana) is a medium-sized tree, whose fruits yield a blue-black dye when soaked in water.  It is used for hair dye and tattoos in local villages. It has potential as a natural black dye in the cosmetics industry to replace highly toxic or irritating chemical dyes.
Chuchuhuasi (Maytenus laevis) is a large rainforest tree whose bark is used medicinally and is one of the most popular traditional rainforest remedies. It has been used for centuries as a remedy for arthritis and rheumatism and as an aid to relieve lower back pain. It is an overall tonic with broad application and few known side effects. Also used to treat diarrhea, hemorrhoids, menstrual dysfunction and as an aphrodisiac.
Chris also describes how the commerce in these botanicals can help the local communities in the Amazon to enjoy a better quality of life, and the connections he has made toward this end. We look forward to having him back at Medicines from the Earth in 2023!
Included:
The featured recording mentioned above.
And

 

free CE

*: 1.5 general CME hours for naturopathic physicians, approved by OBNM
Steps to order your free* recording:
Order at least one audio recording or digital book from

 

botanical-medicine.org

 

at the regular price.

Before checking out,

 

add

 

this month's featured recording 

to your order.

Proceed to checkout. Enter coupon code FREE and this will discount the audio recording to zero.
How to earn the free naturopathic CE:
Listen to the recording and keep a record on

 

this certificate

 

of all completed recordings. It's as easy as that!
---
Every month, a new featured recording. To make sure you don't miss your monthly FREE* recording, please
sign up for our e-news
and whitelist our sites (or add these domain names to your contacts: botanicalmedicine.org and botanical-medicine.org).
Questions? Contact us and we'll be happy to help.
---
*The featured recording is free with the purchase of one recording or book. Continuing education (CME) credits are available for naturopathic physicians.