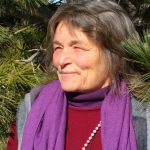 Also known as Beautiful Little Dancing Crow, Deborah Frances, ND has been on sabbatical for a few years, and is now looking forward to teaching again.  We are delighted to spread the word to all our Pacific Northwest neighbors!.
The workshop, entitled Celebrating the Circle of Life through the Teachings of the Medicine Wheel, is offered on February 9 & 10 at PrayerFarm in Ashland, Oregon. Note: Herbal Educational Services is not handling registrations for this event, so please direct your questions to Dr. Deborah Frances at (971) 322-9626.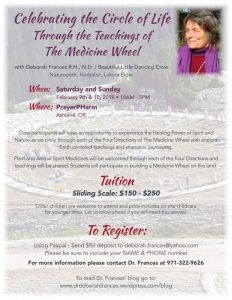 Click the flyer on the left for all the details. 
And while you are here, Deborah made this video a few years ago, and it's even more relevant now than it was then. Enjoy!