For full event details, please visit 2020 Summer Video Series for Continuing Education
---
ND CE Approvals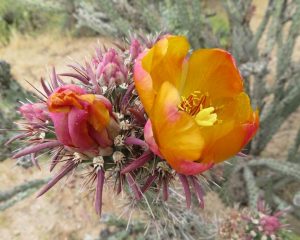 NEW! As of 7/24/20: Approved for up to 12 general hours of which 3 can be pharmacy; each session is 2 hours credit (OBNM).
See the detailed credit chart below for more information.
---
How to Claim Series CE
To claim continuing education credits for this series, please download this Summer Video Series ND CE Attendance Form. Fill out the form according to the directions at the top of the page and submit via email by the due date of September 10.
---
| Session Date | Speaker Name | Session Title | General Hours | Pharm Hours |
| --- | --- | --- | --- | --- |
| Thursday, July 16 | Mary Bove, ND | Cultivating Skin Microbiome Radiance with Botanicals | 2.0 | |
| Tuesday, July 21 | Mary Rondeau, ND | Anxiety: More than an Over Aroused State | 1.0 | 1.0 |
| Tuesday, July 28 | Kenneth Proefrock, ND | Neuroplasticity and the NMDA Receptor: Botanical and Nutritional Influences on Neurological Remodeling | 1.0 | 1.0 |
| Tuesday, August 11 | David Crow, LAc | Principles of Combining Herbs and Essential Oils: Strengthening and Energizing the Nervous System | 2.0 | |
| Wednesday, August 26 | Katie Stage, ND, RH (AHG) | Botanical Strategies for Pelvic Pain and Endometriosis | 1.0 | 1.0 |
| Thursday, September 3 | Jason Miller, DACM, LAc | Botanicals and Other Therapies for Improving Mechanisms of Cellular Repair to Increase Lifespan | 2.0 | |